A PEP talk for offshore owners
London property,
Issue 1440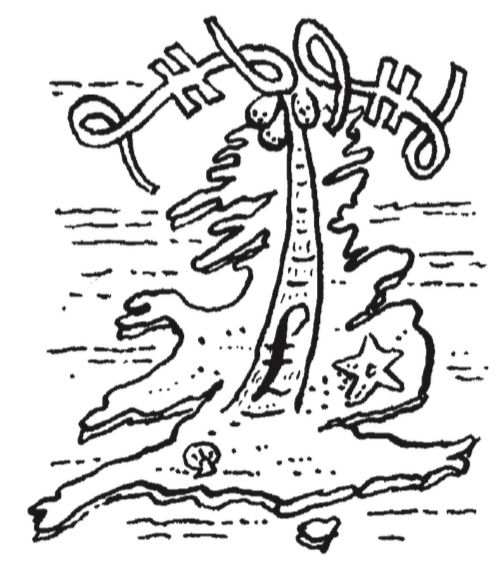 HOW MANY kleptocrats are stashing their ill-gotten gains in London's property market? The Eye has identified quite a few in the past couple of years, such as corrupt Nigerian governor James Ibori's houses in Hampstead and elsewhere. But a report from Transparency International now puts a number on the problem.

Researchers looked at around 45,000 property and land acquisitions by offshore companies in London, first established by the Eye's work and mapped online (see www.private-eye.co.uk/registry). They identified 986 linked to "politically exposed persons", or PEPs, who are either senior politicians or public figures and their close relatives. The individuals were linked to the offshore companies largely using information from the Panama Papers, acquired last year by Süddeutsche Zeitung and shared with the International Consortium of Investigative Journalists; the "World-Check" database of PEPs compiled by Thomson Reuters; and growing international registry OpenCorporates.

Owners of the properties could be established for fewer than half the offshore companies, so the true number of PEPs owning London property is likely to exceed a couple of thousand. Based on the values of the properties where these could be found, their interests are likely to run to around £1bn. Ultra-secretive Panama was the choice for half the PEPs identified, with Britain's overseas territory the British Virgin Islands next favourite, chosen by a quarter. Transparency International declined to name names, but from a version of the World-Check database acquired by the Eye, some typical characters can be seen:
Muharbek Aushev, a former member of the Russian state Duma and deputy chairman of the Committee on Credit Organisations and Financial Markets, is a shareholder of Panama company Musical Distributors International Inc. In September 2005, while Aushev held office, the company acquired a £2m leasehold on an apartment in 20 Palace Street, a luxury development in Westminster.


Major General Mohammed Abdul Rahim Al Ali, deputy defence minister of the UAE, is the sole shareholder of BVI company Davado Ltd. In September 2009, the company acquired the leasehold on an apartment in Ascensis Tower, a luxury Thames-side development in Battersea, for £875,000. The minister, however, gives his address as a semi-detached home in Pembroke Gardens, Kensington, which was acquired for £1.1m in 2001 by another BVI company, Baywatch Developments Ltd.


Sean McWeeney, ambassador to the Vatican for the (overwhelmingly protestant) Bahamas and the Caribbean tax haven's former attorney-general, is a director of Bahamas company Ketley Investments Ltd, which in 2004 acquired Woodchester House, a mansion in the Gloucestershire countryside, for £2.3m. McWeeney is also a director of another Bahamas company, Luton Investments Ltd, which acquired the leaseholds over two apartments in Clarendon Lodge, a mansion in Notting Hill, for a combined £1m.


Ahmad Ali Al-Mirghani, the former president of Sudan who was ousted in a military coup in 1989, owns BVI company Orange Star Corporation. In March 2007, the company acquired the leasehold over an apartment in Raynham, a luxury tower block overlooking Hyde Park, for an undisclosed sum. Al-Mirghani died the year the property was purchased, but Land Registry records show that the property is still owned via the BVI company.


Mamdouh Ismail, a former member of the Egyptian Shoura Council under deposed autocrat Hosni Mubarak, is a beneficiary of BVI company Freelance Properties Ltd. In October 2010, the company acquired the leasehold over the Hilton Hotel in Maidstone, Kent, for £6.25m. Ismail is also a shareholder of another BVI company, Queensgate Overseas Ltd, which in January 2009 acquired a leasehold over a flat in Chiltern Court on Baker Street overlooking Madame Tussauds.
As the last Eye pointed out, government plans to demand automatic identification of beneficial owners of UK property under David Cameron's supposed anti-corruption crusade appear to have stalled. The task will be left to campaigners and hacks for a while yet.
More top stories in the latest issue:
REMOTE CONTROLLERS
Amid much mud-slinging as a former friend sues the property-developer Candy brothers, more light is thrown on Nick and Christian's improbable tax set-up.
BROKEN DOLS
People with dementia and learning difficulties are being detained improperly because deprivation of liberty safeguards (DoLS) are in crisis, says the Law Commission.
BRECON BAD
The growing row over bilingual education in Wales now spreads to Brecon High School in Powys.
FLAW MAT
Education secretary Justine Greening is pushing schools into multi-academy trusts (MATs) even though MPs say there is no proof this will do any good.
PRISON DEATH
A vulnerable inmate at a jail in Kent hanged himself after prison staff ignored his pleas to be moved to safety after he received repeated death threats.
BRIBES R US?
UK Export Finance is still in danger of using British taxpayers' cash to guarantee exports on which dodgy commissions have been paid.
UNQUALIFIED FAILURE
Brilliant Capita dreams up a new ruse to put unpaid and untrained supervisors in charge of classrooms. What can go wrong?