Britain and the great haul of China
Tax havens,
Issue 1416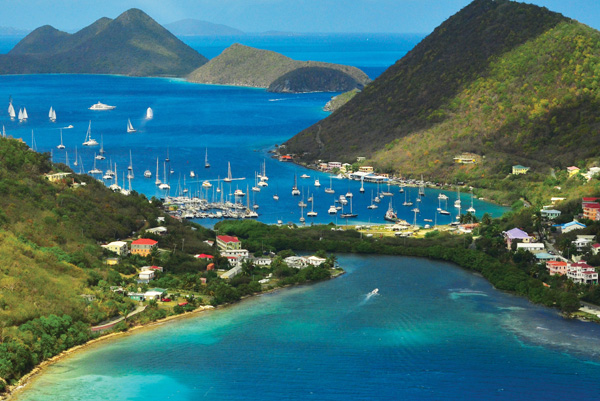 THE government's refusal to come down hard on tax havens and its lame response to the exposé of Panama's dirty secrets might well be linked to its determination to keep the Chinese happy at all costs, as it relies on Beijing to fund nuclear power and the "northern powerhouse". The world's second largest economy certainly puts an awful lot of its money into Britain's tax havens.
Official Chinese statistics show investment in British tax havens dwarfing that elsewhere: $44bn in the British overseas territory of the Cayman Islands; and $49bn in the other major overseas territory, the British Virgin Islands. Both figures exceed Chinese investment in the US (and comfortably exceed the $13bn Beijing says it invests in the UK). Moreover, these figures are just what is recognised officially and probably exclude the private investments of the many family members of the ruling elite who have channelled money through the BVI.
Washing machine on full spin
Even these sums pale, however, next to the money placed in the BVI from Hong Kong, which stood at a staggering 4.6 trillion Hong Kong dollars, or around £360bn, at the end of 2014. This was more than Hong Kong investors placed even in mainland China. A further £20bn or so was in the Cayman Islands and a similar amount in Bermuda.
Where all this money comes from and why it goes into tax havens is a vexed question. Some ends up in places like the British property market, with new developments routinely marketed to the expanding wealthier classes of Beijing, Hong Kong and Shanghai. As the Eye's offshore property data show, around 23,000 properties in England and Wales are owned by BVI companies. More economically significant is that Hong Kong had HK$4.1 trillion, or more than £300bn, investment from the BVI at the end of 2014, suggesting that what is going on here resembles a washing machine on full spin.
Whatever is behind the vast amounts circulating around Hong Kong, China and Britain's tax havens, the political implications are obvious. Getting tough on Britain's havens would threaten something approaching $100bn of Chinese investment: not something a government kow-towing to Beijing is likely to be terribly keen on.
More top stories in the latest issue:
CROOKERY NOOK
Why, when it comes to international corruption scandals, all roads still lead, via offshore companies, to the British property market.
CARRY ON REGARDLESS
Lame proposals to politely ask the British Virgin Islands and others to set up secret registers of company owners will do little to boost transparency.
COMPUTER SAYS WOE
The Police National Computer is so shambolic the biometric information of thousands of people is still being kept unlawfully.
CORONER'S CAUGHT OUT
Why a coroner has been asked to disqualify herself from a forthcoming inquest into the death of a patient at Princess of Wales hospital in Bridgend.
ALL AT SEA…
The navy's troubled Type 45 destroyers have been at sea as planned, insists the government. Yes. But they couldn't turn the electrics on, could they?
BURNING QUESTIONS FOR BUPA
How a partially paralysed elderly man was left to burn to death in his wheelchair at a Bupa-run care home in south-east London.
POLICE 5
More muck emerges as whistleblowing chief inspector John Buttress fights to clear his name after being sacked by Greater Manchester Police.
DEEPCUT INQUEST
The commanding officer at Deepcut Barracks when recruit Cheryl James died reluctantly concedes that she should not have been alone on guard duty.
AT LOGGERHEADS
To the anger of locals, Forest Holidays, a Forestry Commission spin-off, still has designs on publicly-owned Fineshade Woods in Northamptonshire.
BENDY BEAKS
More questions for the Magistrates Association over its decision to team up with private 'punishment' companies that carry out court sentences.