In the Online Edition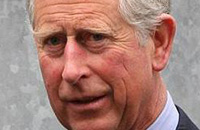 THE suggestion of the retired bishop of Oxford, Richard Harries, that readings from the Koran should be used at the next coronation raised eyebrows at Buckingham...»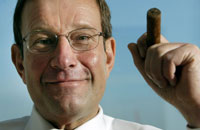 UKIP representatives visited the offices of Express newspapers last week to glad-hand various senior editorial figures, in the hope that their titles will come out in...»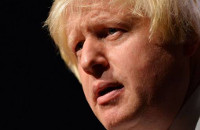 BORIS JOHNSON's plan to hand Crystal Palace Park to Chinese corporation ZhongRong so it can build a hotel in the historic London green space has already...»


:



- News » Top stories


- Street Of Shame » Top stories


- HP Sauce » Top stories


- Cartoons » Including The Kippers


- Headmasters Message » New Coalition Academy


- Mediaballs » The latest gaffes


- Lookalikes » Are they related?


- Crossword » Win a £100 prize!


- In The Back » Top stories


- Media News » Top stories


- Columnists » Top stories


- Rotten Boroughs » Top stories


Only in the Magazine





- Osborne & Little: What the chancellor didn't say in his Autumn Statement
- Offshore oddity: The NatWest branches with freeholds owned in… sunny Gibraltar!
- Sparts at war: 'Blackleg' on the bitter row splitting Mark Serwotka's PCS union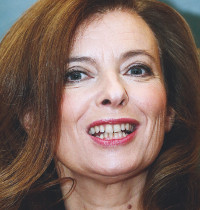 Osborne 'on target to borrow all the Labour policies he needs to win election'… Pub asks Nigel Farage to 'cover himself up in public with a napkin'… Alex Salmond 'won't rule out coalition with himself'… The Picture of Dorian Blair… Tonight on TV: That Mitchell and Pleb Look… Deluded Kim Karkashi Un in US Cyber Attack… Valerie Trierweiler's Diary, as told to Craig Brown




Including: In The Back, Street Of Shame, HP Sauce, Crossword, Funny Old World, Luvvies, Number Crunching, Me & My Spoon, Craig Brown's Diary, Mediaballs, Pseuds Corner, Letters, Lookalikes, Headmaster's Message, Cartoons, Strips, Music And Musicians, Books And Bookmen, Medicine Balls, Road Rage, Agri Brigade, Eye TV, Rotten Boroughs, Media News and much, much more!



To read all this you'd have to buy the magazine or subscribe here and get delivery straight to your home every fortnight!