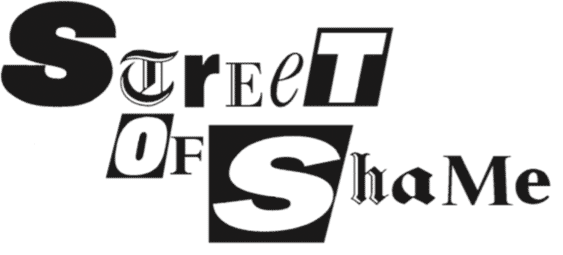 The Guardian's haughty humbug
Zero-hours contracts, Issue 1427

GLOATING galore at the Guardian, which is claiming the credit for forcing Sports Direct to mend its Dickensian ways.
Shome mishtake? The Guardian did its big undercover hit on Sports Direct's work practices last December. But back in November 2014, Ed Miliband had named Sports Direct and said it should stop using zero-hours contracts. In April 2015, Channel 4's Dispatches exposed SD's harsh working conditions, achieving a two-year ratings high. And in September 2015 the Unite union held protests at 40 Sports Direct locations.
Last month editor Kath Viner emailed Guardian staff about her plan for more coverage of zero-hours contracts: "As projects such as our investigations into Sports Direct, Hermes and gangmasters demonstrate, this is a subject at the heart of our journalism. We are therefore looking for a work correspondent who will be able to write distinctively about work-related issues both inside and outside the workplace. Apply here…"
The casual vacancy
After completing long application forms, however, several in-house hacks were told they weren't eligible: the post was "for Guardian staff only".
Since they work at the Grauniad office and are on the payroll, with set hours and a title, they foolishly thought they were employed by the paper. But the recruiter explained that "by 'Guardian staff' I mean staff who are on a permanent or fixed-term contract". The rebuffed applicants aren't technically staff because they are on, er, zero-hours contracts.
There are over 100 hacks at the Guardian employed this way. These casuals are also forced to take a month's unpaid leave every so often to stop them doing two years' continuous service and thus gaining employment rights. In a splendid example of Grauniad humbug, the heavily pregnant editor of the paper's "women in leadership" network was recently forced to leave with no maternity pay.
Last week's announcement of an end to zero-hours contracts at Sports Direct means its casual staff actually have more employment rights than those at the Grauniad. Sounds like a perfect subject for the paper's new work correspondent!
More top stories in the latest issue:
OUT NOW! THE DAILY BREXPRESS
Even the weather, Princess Diana and Madeleine McCann have ceded the front pages of the Express this summer, thanks to its fervour over Brexit.
CURRANT BUNFIGHTS
The summer heat is getting to staff at the Sun, where senior figures including editor Tony Gallagher are locked in internal power struggles.
TELEGRAPH TURMOIL
Again the Telegraph is bravely refusing to let editorial matters affect advertising revenue, as Google and Apple get an easy ride.
THE ROYAL STANDARD
The Evening Standard's list of London's most influential people featured a huge U-turn in its attitude to Sadiq Khan and some regal brown-nosing.
ROBOT WARS
As the Guardian launches its first chatbot (after laying 257 people off this year), Facebook's algorithmic troubles suggest it might not be a great idea.
SIDEBAR OF SHAME
Who was in charge when the Sunday Times published that ill-advised sidebar on childless politicians? Only the chair of Women in Journalism…
DEGREES OF KELVIN
Kelvin MacKenzie uses the grammar school debate to have a dig in the Sun at two politicians who happened to be his sternest critics over Hillsborough