The Paul Foot Award 2017
The Private Eye Paul Foot Award returns this year, to honour the very best in investigative and campaigning journalism.
The winning entry will be awarded £5,000 at an evening awards ceremony on 20 June 2017 at BAFTA, London.
Ian Hislop, the Editor of Private Eye said: "At a time when the public is being offered the post-truth, the alternative truth and nothing like the truth, we thought it was time to revive a celebration of what defined Foot's work and what is his continuing legacy - the great spirit of informed, eloquent, obstinate enquiry."
He is delighted to announce that this year's esteemed panel of judges will include:
Julia Langdon, Political Journalist and Broadcaster
Simon Jenkins, The Guardian
Helen Lewis, New Statesman
Amol Rajan, BBC Media Editor
Francis Wheen, Private Eye
Matt Foot, criminal defence solicitor
Padraig Reidy, Little Atoms, Chair of Judges
Entries for this years competition are now closed
and no extension can be offered.
Details of the short-listed entries will be published in May 2017 and the winning entry will be awarded £5,000 at an evening awards ceremony on 20 June 2017 at BAFTA, London.
The judges decision is final.
Good luck!
All queries should be directed to:
Tracey Jennings, Midas PR
Tel: 020 7361 7860
Email: tracey.jennings@midaspr.co.uk
The Paul Foot Award was set up in memory of revered investigative journalist Paul Foot, who died in 2004.
Paul Foot, an investigative journalist, editor and left-wing campaigner, worked variously for the Daily Record, the Daily Mirror, The Guardian and Private Eye. He was involved in many high-profile campaigns throughout his illustrious career, including the Birmingham Six, the Bridgewater Four and the John Poulson scandal. His accolades include the Journalist of the Year, the Campaigning Journalist of the Year, the George Orwell Prize for Journalism and in 2000 he was honoured as the Campaigning Journalist of the Decade.
Paul Foot died in 2004 at the age of 66.
In The Shop
Only In The Magazine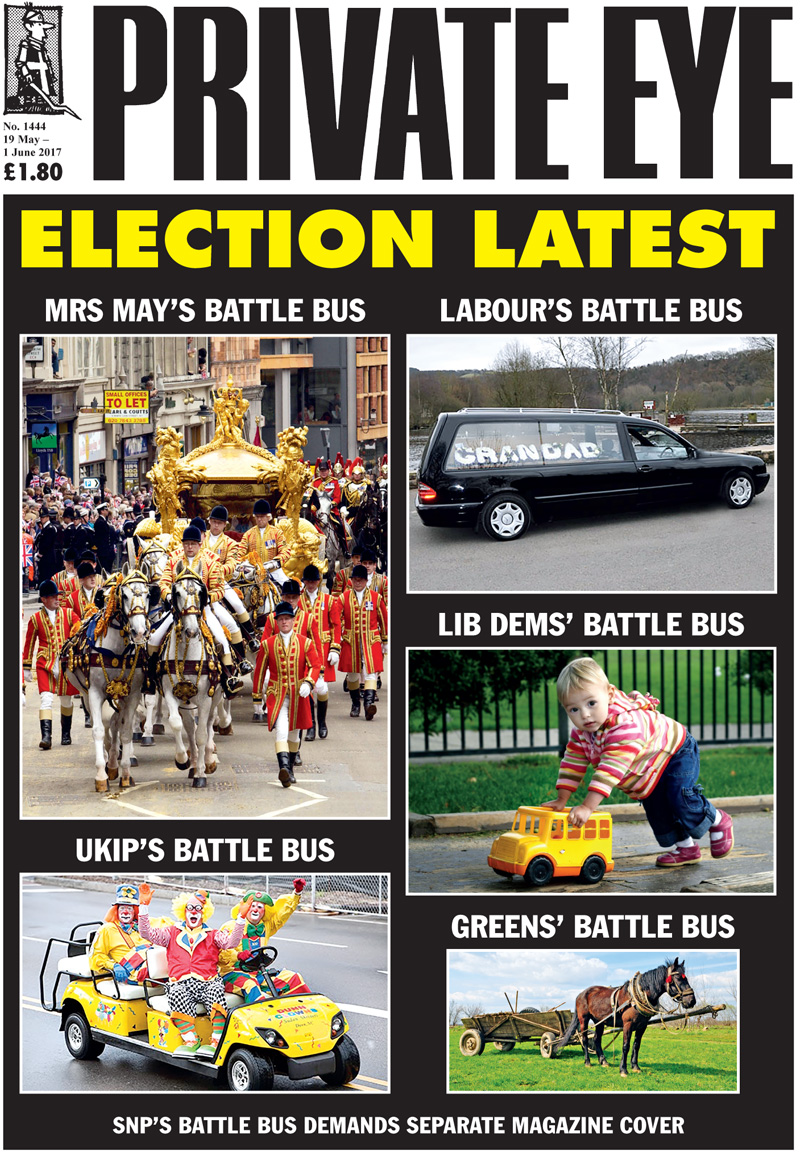 In This Issue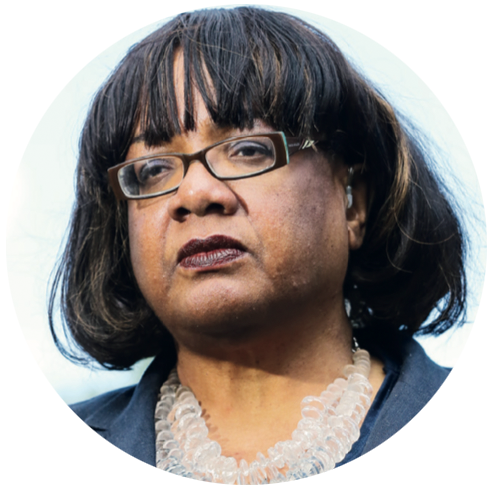 Private Eye Infected by Gnomeware…
King Charles the Third Rate – A Sylvie Krin Special…
'Too Close to Call' – Election Sets Snoresbury Alight…
Vote For Mrs Me, Says Prime Minister Theresa May and My Team…
Captain Corbyn of Titanic to Stay on 'Whatever Happens'…
Me and My Spoon, with Diane Abbott…
Ocean's 11 Pints and Tight Club – Brad Pitt's Films in Full…
Trump Sacks Himself…
Liz Jones on Princess Diana, as told to Craig Brown
And also...
- Election round-up: Tory housing hogwash, Corbyn left in the lurch & more!
- Slipping Standards: Editor Osborne and the BlackRock effect
- PR battle: Is the British Army still fit to fight an actual war?
For all these stories you can buy the magazine or subscribe here and get delivery direct to your home every fortnight.